IONA MILLER WEBPRESENCE 2009

From the Heart of Darkness springs the Light, and we are That. Virtual Photon Fluctuation is the Source of the photons that form and sustain our Being. We are truly Light Beings: Homo Lumen. We literally inhabit and embody a Temple of Living Light, which is interconnected with the deepest level of Cosmos. We are shiny Diamonds of Rainbow Light. The mystics are right when they say our existence is shaped by Light and Sound. We are made in the Images of its Brilliance. Shine On!

In the Effulgence of its Brilliance
ART GALLERIES
Digital Diva
http://www.facebook.com/album.php?aid=22579&l=0ed23&id=730426595

Fauxtos
http://www.facebook.com/album.php?aid=22917&l=f590d&id=730426595

Fauxtos II
http://www.facebook.com/album.php?aid=51567&l=6383e&id=730426595

Io Pix & Publishing
http://www.facebook.com/album.php?aid=22564&l=91539&id=730426595

Conspirituality
http://www.facebook.com/album.php?aid=24823&l=41702&id=730426595

Magick
http://www.facebook.com/album.php?aid=24855&l=07ee4&id=730426595

Occulture
http://www.facebook.com/album.php?aid=24819&l=93266&id=730426595

Redwoods
http://www.facebook.com/album.php?aid=53916&l=616d3&id=730426595

Nonlocality [Digital Art]
http://www.facebook.com/album.php?aid=55602&l=03bde&id=730426595

DFI Digial Fine Art
http://www.facebook.com/album.php?aid=51526&l=48844&id=730426595

Psychogenesis I
http://www.facebook.com/album.php?aid=43344&l=d33e4&id=730426595

Psychogenesis II
http://www.facebook.com/album.php?aid=44642&l=0e5a7&id=730426595

Art News
http://www.facebook.com/album.php?aid=52340&l=aea96&id=730426595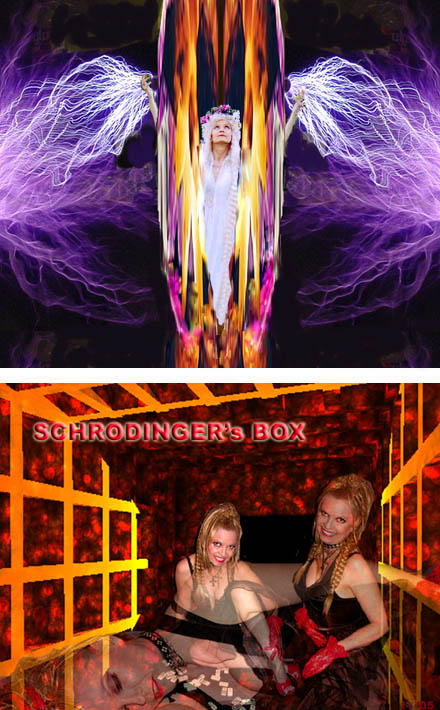 IONA MILLER MAINPAGES
IONATOPIA WEBSITE MENU
2009 updates
IONATOPIA PORTALS 2009
http://ionamiller2009.iwarp.com

I have three other Homepages with menus, because I've had to move on as each filled to capacity. The original is

IONASPHERE 2000: ionamiller.org

2000-2007 is here
IONATOPIA 2007: ionatopia.50megs.com

2008 and full menu is here
MENU: http://ionamiller2008.iwarp.com

2009 and full menu, as above


SOCIAL NETWORKS

FACEBOOK: Iona Miller
TRIBE people.tribe.net/ionamiller
BLOG: people.tribe.net/ionamiller
MySpace: www.myspace.com/ionamiller
GAIA: psiona.gaia.com
Gaian Ambassador
www.emergentmind.org JNLRMI Associate Editor

My portals each contain one main subject and are compilations of my writing on those topics.

NEW SITES:

CREATIVE PROCESS
http://creativeprocess.iwarp.com

SPIRITUAL ALCHEMY
http://spiritualalchemy.iwarp.com

THE MODERN ALCHEMIST
http://the-modern-alchemist.iwarp.com

MAGICAL PERFUME BOOK

http://magicalperfume.iwarp.com

~SUPER SCIENCE~

Spiritual Physics
spiritualphysics.50megs.com

Virtual Physics
virtualphysics.50megs.com

My Zero Point
myzeropoint.50megs.com/

Photonic Human
photonichuman.50megs.com

EmBEDded Holograms
http://embeddedholograms.iwarp.com

Psiona Parapsychology
psiona.50megs.com

Beyond MK Ultra - MRU
beyondmkultra.50megs.com

Climate 2012
climate2012.50megs.com

Neurotheology
neurotheology.50megs.com

Paramedia Ecology
ionaparamedia.50megs.com

Biophysics
biophysics.50megs.com

Iona Brainstorm
ionabrainstorm.50megs.com

Electronic Voice Phenomena
evp2007.50megs.com

Espionage Central
espionagecentral.50megs.com

Occult Espionage
occultespionage.50megs.com

Mind Control for Dummies
mindcontrolfordummies.50megs.com

Bacon is Shakespeare
baconisshakespeare.50megs.com

Triangle Book of St. Germain
trianglebook.50megs.com


~SOUL SUPPORT~

Conscious Alchemy
consciousalchemy.50megs.com

Creativity
creativeprocess.iwarp.com

Chaosophy Journal
chaosophy.50megs.com

The Modern Alchemist Book
http://the-modern-alchemist.iwarp.com

Temple of Living Light
templeoflivinglight.50megs.com

Emergent Healing
emergenthealing.50megs.com

Edgeworks Hypnosis
edgeworkshypnosis.50megs.com

Mythic Living
mythicliving.iwarp.com

Harmonic Continuum
harmoniccontinuum.50megs.com

Synergetic Qabala
http://synergeticqabala.iwarp.com

Magical Perfume Book
http://magicalperfume.iwarp.com

Energy Psychology
energypsychology.50megs.com

Dreamhealing Book
dreamhealing.iwarp.com

Spiritual Alchemy SuperPortal
http://spiritualalchemy.iwarp.com

We all know that art is not the truth, art is a lie that makes us realize the truth. ~Picasso



~IO ART~
IONATOPIA 2007: ionatopia.50megs.com
IONASPHERE 2000: ionamiller.org

Pop Occulture
popocculture.50megs.com

Know Brow Art
knowbrowart.50megs.com

Digital Universe
digitaluniverse.50megs.com

Kabbalah Luminata
kabbalahluminata.50megs.com

Science-Artificers Guild, Int'l
http://science-artificer.iwarp.com

Science-Art Renaissance
science-art-usa.50megs.com

Sacred Geometry
sacredgeometry.50megs.com

Iona Miller
ionamiller.50megs.com

Iona Miller Art
ionamillerupdates.50megs.com


ESPIONAGE SERIES

The Spywhisperer
http://spywhisperer.iwarp.com

Espionage Central
espionagecentral.50megs.com

Occult Espionage
occultespionage.50megs.com

Mind Control for Dummies
mindcontrolfordummies.50megs.com

Beyond MK Ultra - MRU
beyondmkultra.50megs.com

Psiona Parapsychology
psiona.50megs.com

Paramedia Ecology
ionaparamedia.50megs.com

Ionatopia
ionatopia.50megs.com/photo2_2.htm





THE IONASPHERE HOMEPAGE 2000 Collected Works through 2000
IONA's ART UPDATES 2006 Links to my art albums and artwork, art writing.
HARMONIC CONTINUUM: EMBODIMENT and PARTICIPATORY WISDOM PROJECT HARMONIC CONTINUUM:
EMBODIMENT PROJECT 4-2006
http://harmoniccontinuum.50megs.com
HARMONIC CONTINUUM EMBODIMENT PRACTICES and PARTICIPATORY WISDOM: Somatic-Spiritual Tech for the Reality Shift. A group of spirit-based somatic educators, action-research scientists, scholars and performing artists have formed a unique alliance with evolutionary agent, Steve Bhaerman, aka Swami Beyondananda, political scientist and comedian, Lorin Kiely, Physicist Mark Comings, Stas Rutkowski, Julie Henderson, etc. Foundation for a fully dynamic participatory educational process for self-regulation. http://harmoniccontinuum.50megs.com



IONA's Web Portals - PARAPHYSICS and BIOPHYSICS
THE DIAMOND BODY SACRED GEOMETRY:
According to most creation stories, out of primal Nothingness, the All or Everything emerges or emanates. Paradoxically, everything seems to come from nothing. How does nothing become something? Energy "crystallizes" into matter in the womb of empty space, a dynamic Void. Mass is simply a form of energy. This process is structured by an underlying, invisible, geometrical lattice. Actually, it is pre-geometric. Because it has no true physical existence, it is metaphysical (beyond physics). This threshold of matter, where nothing becomes something, is of great philosophical interest.

Actually, materialism (a natural philosophy) is a theory of metaphysics. It is metaphysical thinking to consider static matter as a primary reality. In fact, any attempt to describe reality is metaphysical speculation. In its dynamic form matter cannot be separated from energy.

Energy is a property of matter, which can be considered potential energy. The mystic believes in matter, but believes it is more than science has yet discovered. Even before Western science began, mystics believed that mind, consciousness, or spirit is a property of matter. It hardly matters, philosophically, if you consider it as manifesting force or manifesting spirit.

PHOTONIC HUMAN You are here.


ANATOMY OF THE STAR GODDESS ABSTRACT: Nuclear engineer and researcher, Thomas E. Bearden has proposed a new approach to physics with some startling new theories based on Hugh Everett's many-worlds interpretation of quantum mechanics (1973). Bearden extends QM theory, rather than corrupting it.
The main thrust of Bearden's work is toward explaining paranormal phenomena, the collective unconscious, weaponry, and other technological possibilities. His new view of physics (energy science) is grounded in what he calls scalar electromagnetics, from which he proposes deriving "free energy."

This is, in essence, tapping the Vector Equilibrium Matrix for zero point energy. The key to his technological approach is to "let the EM force fields fight themselves to a 'cancellation,' forming a vector zero." Antigravity is just one possibility.

Multiple realities contain all possibilities, but in enfolded or virtual states. This theory alleges that there are clustered worlds, which are three-dimensional to an observer within them, yet virtual to an observer from outside. These hyperspace dimensions are orthogonally rotated (90 degrees) in respect to one another. Selecting a frame, or cube of space, facilitates access.

When we consider the vastness of space, we perceive emptiness due to our relative position in this universe. The Void is actually densely packed with virtual energy which awaits translation, or transduction into our observable 3-dimensional reality. These energies or entities appear as virtual because they are unobservable through ordinary means. Crosstalk across these channels is the basis for the collective unconscious, paranormal phenomena, and the manifestation of our material world.

Like philosophy, physics is not any absolute description of Truth. Rather, both disciplines invite us to "Look at it this way." This approach is very much in line with the long-standing tradition of speculative Qabala and Hermetic philosophy.


DIAMOND BODY TRILOGY THE DIAMOND BODY is a contemporary meditation technique from secret practices with over 4,000 years of mystical tradition. The oldest-known practice of this technique of meditation was known as Merkabah Mysticism, allegedly developed by the Jewish Patriarch, Abraham. It is a regeneration meditation for immortality.

THE DIAMOND BODY is examined from perspectives in Jungian psychology, from definitions in physics and Jewish mysticism. This is then synthesized into the framework of Magick. There is an inherent spiritual aspect of matter, found in the nature of order and synchronous events. This spiritual aspect is explored through the philosophical concepts known as the Philosopher's Stone
A geometrical image is developed from solid state physics, corresponding to both the Jewish mystical traditions and current concepts in Imaginal psychology. A mathematical model is generated to assist the development of anima consciousness via a visualization exercise of the diamond body. A resonance occurs between specific internal-state functions and the "outside." These resonance relationships are discussed and specific models are given to aid visualization and resonance.

The use of these geometrical forms as Magickal tools offers intriguing possibilities. They allow experimental interaction with archetypes of God-forms. They also grant access to those specific altered states where one experiences the eternal aspect of sacred time: A consciousness of immortality. THE DIAMOND BODY as an exercise is a meditation form of the future.

This practice of meditation develops a common ground, uniting psyche with matter. Through the stabilization and equilibrium fostered in the aspirant during mediation sessions, the individual is brought into increased harmony with the environment. More important, a "repair function" is now available, one able to reverse those entropic functions related to libido.

THE DIAMOND BODY is a breakthrough in meditation techniques, something for the 21-Century. Steeped in mystery, the Merkabah Chariot of Sepher-Yetzirah, the BOOK OF FORMATION is also Ezekiel's vision: the Cube of Space. For the first time, a contemporary description of THE DIAMOND BODY is formulated using synergetics, cognitive sciences, phsycis, and metaphysics. Physical and psychological anologs are offered to reveal the timeless experience available through visualizing the true Philosopher's Stone.


EXOTIC MATTER AND ENERGY In the beginning was the Void. Sound waves [the Word] originated in the first instant of the universe's life, when the cosmos underwent an extraordinary expansion. No one really knows what drove it, but by stretching the very fabric of space, it magnified a weird subatomic phenomenon that is known today as the spontaneous materialization of particles from a complete vacuum. Vacuum fluctuation underlies both cosmology and quantum processes.

Vacuum-spawned particles are constantly flickering in and out of existence around us, arising from and sinking back into the void. During inflation, this process like everything else in the universe, was magnified tremendously. The rapidly expanding early universe imparted enough energy to these particle wannabes that instead of quickly subsiding into the vacuum, they remained in the real world.

The sudden influx of countless particles from the vacuum was like a stone thrown into the dense particle pond of the early universe, sending out ripples--pressure waves. And pressure waves rippling through a gas are nothing more than sound waves. The entire universe rang like a bell.

Those reverberations were abruptly silenced 13 billion years ago, when the universe became transparent. Once photons were traveling freely through space, ["Let there be Light!"], there was no longer enough pressure to support the sound waves. But before fading forever, those echoes of creation had left their mark on the cosmic microwave background. When sound waves were still spreading through the universe, they compresssed the particle soup in some regions of the cosmos and rarefied it in others. Pressure changes cause temperature changes--increase the pressure in a gas and the temperature increases. Microwave photons coming from these various regions have slightly different temperatures. The temperature patterns show the universe just as it was when the particle fog--and the sound waves--vanished.



PHYSICS OF Consciousness Engineering, Pt. 1 Abstract: Quantum Mechanics has a severe foundation problem: the missing chaos, or in other words, the problem of the hidden order. Application of the Maxwell's quaternion theory and mathematician Whittaker's work to QM produces a superset of QM, where the missing chaos is restored. Including the infolded scalar EM energy of the vacuum potential restores an underlying unity to general relativity and EM theory. It unites EM and gravity in a unified field theory. You have to apply self-organizing chaos for any macrostructures to emerge from the undifferentiated fundamental condition. Not only is the mass potential a scalar EM potential, it is also a gravitational potential. Note that the concept of the mass potentials is a unifying field concept, for unifying gravity and EM fields. Mind, matter, thought, and the deepest biological control functions use the Whittaker internal electromagnetics as bodymind software. What is involved is not only a unification of the branches of physics, but also a unification of physics and metaphysics.
Living systems alter this internal EM Whittaker channel (this spacetime lattice structure) and communicate through it for mind, thought, personality, long-term memory, and deep control of cellular and body functions. The Whittaker potentials interact in the nuclear mass potential of the body--and that is where the signals and functions for deep cellular control, immune system control, etc. are located. The mind consist of stabilized Whittaker structures inside the living system's biopotential. Thoughts are a special class of changes/waves in that overall Whittaker-structure ensemble. The personal unconscious is a single, small, localized sample of yet a greater collection that represents even deeper unconsciousness. That is why the unconscious is unconscious, just as the vacuum potential is non-observable.



THE PHYSICS OF Consciousness Engineering, Pt. 2 The conventional interpretation of relativity considers only a single observer at a time (monocular). Change as seen by multiple simultaneous observers (multiocular) leads to an infinite dimensional, multiworld or multiuniverse similar to that postulated by Hugh Everett (1973).
In the many-worlds interpretation of quantum mechanics essentially all possibilities exist and are. Each world splits into multiple possibilities after each and every event. Though consistent with the entire experimental basis of quantum physics today, this is a reality where all possibilities are physically real in their own dimension, though virtual entities to an observer in another dimension.
Physical reality is not absolute. This can be shown experimentally. Two colliding protons pass right through each other in total violation of all physical rules, if their spins are exactly parallel. [In vector equilibrium, waves pass through waves without interference]. Protons are the central building blocks of all matter, the fundamental constituents of everything solid and concrete. Yet, they go right through one another, without any effect whatsoever when their spins are aligned properly, simply cancelling physical reality.
There is no independent existence to mental phenomena; there is a perception operation involved when we think. There is no independent existence to physical phenomena; there is a perception operation involved when we observe physical phenomena. Furthermore, it takes a finite piece of time forboundary of exact opposites, all that is necessary to identify opposites is to lose all perceptual distinction between them. And that is accomplished by multiocular perception--perceiving the presence of both at once unseparated, hence the absence of either exclusively present.
NOTHING SIMPLY CONSISTS OF THE PRESENCE the perception process to occur.
At the OF THE TOTALITY OF ALL OPPOSITES. It is a contemporary form of the alchemical union of the opposites, Alpha and Omega literally, or the psychological notion of "holding the tension of the opposites." But, separate time intervals are required for finite monocular perceptions.



COSMIC TIME TRAVEL

Wormholes that were not associated with black holes were described as potentially passable, but only if a special "balm" was applied to the sides of the wormhole. Scientists called this balm "exotic matter." This sounds very much like an alchemical fantasy, but it didn't remain one for long.
"The details of making the wormhole into a time tunnel have now been worked out. All you need to do is move one end of the wormhole at high speed (close to the speed of light) or place it in a strong gravitational field. Either will do the trick. Once this is done, you could go in one end and come out the other at an earlier time. Or you could go in the other end, go through it in the opposite direction, and come out in the future."
This is easily accomplished as a thought-experiment, but presents problems for the physical body. But it does open speculation on what vehicles of consciousness could actually make such a journey unscathed. As our medicical and technological sciences progress, who knows what mysterious forms humans might come to inhabit which could make these journeys possible?
As for the mystics, they have already tackled the problem. The Body of Light is a vehicle of consciousness appropriate for such travel. Light is an electromagnetic wave. We can speculate on identifying with a quantum of light as a vehicle for our consciousness, and imagine escaping the constraints of 3-space. In the world of relativity, light has the greatest degree of freedom.

ARCHIVES & IONATOPIA PORTALS 2005-7:
IONA BRAINSTORM 2007 Home
http://ionabrainstorm.50megs.com
IONATOPIA 2006
THE IONASPHERE: COLLECTED WORKS 2000
2005 ART UPDATES
2005 GENERAL IO UPDATES PORTAL
http://ionamiller.chaosmagic.com
FANSITES 2005
TRIBE Public URL: http://ionaisthebomb.tribe.net
BLOG: http://people.tribe.net/ionamiller
BLOG: http://www.myspace.com/ionamiller
SUBCUTANEOUS UPDATE PAGE 2005
http://www.subcutaneous.org/Iona.html
LUX ARTILLERY ART BOOK 2005
http://theluxartillery.chaosmagic.com
SYNERGETIC QABALA PORTAL 2005
http://synergeticqabala.chaosmagic.com
IONA PARAMEDIA 2007
http://ionaparamedia.50megs.com
NEUROTHEOLOGY 2007
http://neurotheology.50megs.com
CONSCIOUS ALCHEMY – NLP 2006
http://consciousalchemy.50megs.com
TEMPLE OF LIVING LIGHT – QBL 2006
http://templeoflivinglight.50megs.com
MY ZERO POINT 2006
http://myzeropoint.50megs.com/
MIND CONTROL 2006
http://mindcontrol.chaosmagic.com
KNOW BROW ART 2006
DIGITAL UNIVERSE 2006
http://digitaluniverse.50megs.com
PSIONA PARAPHYSICS 2006
PHOTONIC HUMAN 2006
http://photonichuman.50megs.com
KABBALAH LUMINATA 2006
http://kabbalahluminata.50meg.com
FUTURE SCIENCE PORTAL
http://futurescience.chaosmagic.com
CREATIVITY PORTAL
http://creativity.chaosmagic.com
THE MODERN ALCHEMIST BOOK
http://themodernalchemist.chaosmagic.com
EMERGENT HEALING PARADIGM PORTAL
http://emergenthealing.50megs.com
SCIENCE ART USA PORTAL
http://science-art-usa.50megs.com
CHAOSOPHY JOURNAL PORTAL
EDGEWORKS HYPNOSIS PORTAL
http://edgeworkshypnosis.50megs.com
MYTHIC LIVING PORTAL Pantheon Book
http://mythicliving.chaosmagic.com
NEW 6/2005: BIOPHYSICS Portal
SACRED GEOMETRY
http://sacredgeometry.50megs.com
IO UPDATES 2005 & SAMPLE ARTICLES
http://www.angelfire.com/art2/digidiva_ionamiller
THE MAGICAL & RITUAL USE OF PERFUMES book
http://magicalperfume.chaosmagic.com
IONATOPIA 2006
Iona "Spooky" Miller
Webpresence 2006: IONATOPIA
2012 - http://ionamiller.weebly.com
2006 UPDATES: http://ionatopia.50megs.com
Io Art Updates: http://ionamiller.50megs.com
General Updates: http://ionamillerupdates.50megs.com
THE IONASPHERE 2000: http://ionamiller.org
__________________________________________________
WHAT'S NEW

1/1/06
NEW WEBSITE: IONATOPIA
Comprehensive intro and updates for all writing and art.
Art Manifesto 2006
http://ionatopia.50megs.com
New Art Suite: DARK ANGELS SEEK THE LIGHT
http://ionatopia.50megs.com/photo6_1.html
NEWEST SITE: August, 2006 NEUROTHEOLOGY
http://neurotheology.50megs.com
Neurotheology, also known as biotheology, is the study of the neural basis of spirituality. Neurotheology deals with the neurological and evolutionary basis for subjective experiences traditionally categorized as spiritual. Aldous Huxley introduced the term neurotheology in his utopian novel Island. The term is also sometimes used in a less scientific context or a philosophical context. Keywords include 'deity', 'neurophysiological bases', self-transcendence, 'spirituality' and 'mysticism'.
7/06
NEW SITE: July, 2006 CONSCIOUS ALCHEMY – NLP 2006
http://consciousalchemy.50megs.com
CONSCIOUS ALCHEMY is the art of modulating your own psychophysical chemistry for increased quality of life. We need to learn the art of living well, instead of living better. Through CONSCIOUS ALCHEMY you can retrieve the psychophysical biochemistry of your balanced and peak performance states. You can apply this to pain management as well as emotional issues or boosting your potential. By recalling vital times, you essentially regress your body chemistry to a more youthful you, and minimize the toxic chemistry of stress. This allows both body and mind to relax and recalibrate homeostasis. You can also draw on the support and encouragement of your evolving future self through imagination. Just as one incident can create trauma, one healing moment can change that instantly.
6/06
NEW SITE: June, 2006 TEMPLE OF LIVING LIGHT – QBL 2006
http://templeoflivinglight.50megs.com
Re-vision qabala. We need a contemporary qabala for today, a 21st Century qabala, suitable for our "ground", our electronic environment. There is no advantage in our remaining locked up in any cultural cycle, exchanging hoary grimoires and number matrices, as if in a trance or a dream. If you go obsessively looking for something in the matrix, you are sure to find it. Discover the means of living simultaneously in all cultural modes while quite conscious. All spiritual worldviews, including science, are narratives or interpretations of the nature of reality and our nature. We can make our practice and service contemporary by drawing on each era and drawing them forward into the future.
5/06
NEW SITE: May, 2006 MY ZERO POINT: Find Your Own Zero Point
DISCOVER THE WHOLE IN YOUR SOUL. All of Nature and our own nature arises from the omnipresent centerpoint of Zero-Point Energy or vacuum fluctuation, beyond energy/matter. Our whole body flickers in and out of existence at an astounding rate, and each of those quantum recreations is an opportunity to transform utterly.
http://myzeropoint.50megs.com/
4/06

NEW SITE: April, 2006 HARMONIC CONTINUUM EMBODIMENT PRACTICES and PARTICIPATORY WISDOM: Somatic-Spiritual Tech for the Reality Shift. A group of spirit-based somatic educators, action-research scientists, scholars and performing artists have formed a unique alliance with an evolutionary agent, Steve Bhaerman, aka Swami Beyondananda, political scientist and comedian, Lorin Kiely, Physicist Mark Comings, Stas Rutkowski, Julie Henderson, etc. We came together Easter weekend, April 14-16, 2006 to originate a new synthesis which will be the foundation for a fully dynamic participatory educational process for self-regulation. http://harmoniccontinuum.50megs.com

COMMUNITY ACTION April 2006
Grants Pass Metaphysical Library and Salon
The community-based GPML is a regional membership lending library, music and art space, study center and event center in Grants Pass, Southern Oregon. Let me know if you want to speak in our venue. http://gpml.50megs.com

NEW JNLRMI April 2006:
Our April 2006 issue of the Journal of Nonlocality and Remote Mental Interactions, available online http://www.emergentmind.org/jnlrmiiv1.htm

4/06
NEW WEBSITE: KNOW BROW ART
http://knowbrowart.50megs.com
Neither High-brow nor Low-Brow, the Electronic Arts are "KNOW-Brow Art" born of our fusion with technology. In the middle of the forehead, neither high nor low is the Third Eye of inner or visionary sight. Electronic arts, by their very nature, require a great deal of technical knowledge to interface with computer-assisted media. Know Brow art respects and draws from both classical art and that of the underground or street. Digital Media include still frames, Flash, and desktop digital movies, often incorporated with other media, installation, and performance.

3/06
NEW WEBSITE: MIND CONTROL
http://mindcontrol.50megs.com
Do It Yourself Mind Control. Self-care and Self-regulation is the antidote to corporate and sociopolitical mind control. Do it yourself, or somebody else will. Rototill your belief system; don't be a sheeple, people. Paramedia Ecology; Paradigm Shift; Freestyling, Persuasion, Coercion, Hypnosis, etc.

Coming, Easter 06 Harmonic Continuum private event/film with
Swami Beyondananda, including usual suspects. Some kind of transdisciplinary SAVE THE HUMANS movie, along the lines of What the Bleep meets Holy Smoke. Lorin Kiely, Physicist Mark Comings, Teja Bell, Iona Miller, Paul Levy, Julie Hendeson, Jim Berenholtz, Stas Rotkowski. Media by Michael O'Roarke http://www.dimension7.com/company.htm

2/7/06
NEW WEBSITE: DIGITAL UNIVERSE
http://digitaluniverse.50megs.com
VIRTUAL QABALAH art/music DVD with Merlyn Morgan;
Albert Hoffman 100th birthday party, Basel; Io digital media art
Media Ecology; Video Guru Nam June Paik's Wake,
NYC. Io's 2006 Art Manifesto: DIGITAL UNIVERSE:
New Media Morphs the Memescape.

2/9/06
I've been asked to join the Board of Directors of MediGrace nonprofit, which continues my interest of institutionalizing meditation in complementary medicine, and development of human survival technologies. I've been working on this for some time with Dr. Marshall F. Gilula in Miami (heartstringsbook.50megs.com), but this local organization does both professional and public outreach, emphasizing self-care, which I find appealing. The Calm Birth book was released last season; Calm Healing has been written and includes some of my nonobjective artwork. It is wrapping up the publishing process now. medigrace.org/ calmbirth.org/

1/15/06
NEW WEBSITE: PSIONA
Iona's parapsychology/paraphysics history, writings and collaborations, 1970s - 2006. PSIber Kult, Emergent Mind, Nexus, PsiOps, John Curtis Gowan, Heartstrings Nonlocal Healing, Asklepia Dreamhealing, Mankind Research Unlimited, Beyond MK Ultra, OAK, Inc., more. 21st C. Psi Research, Holographic Concept, Co-consciousness, Quantum Bioholography, Multiverse, Chaosophy, Nonlocal Healing, etc.
http://psiona.50megs.com

1/26/06
NEW ANIMATION OF IO ART
I'm interested in subcultures and Psychedelic Intelligentsia as subject matter:
LSD: Problem Child of Albert Hoffman, Animations http://www.sign69.com/medialounge/space693.html
http://www.sign69.com/medialounge/space721.html
Art Frames - http://pg.photos.yahoo.com/ph/iona_m/album?.dir=/1561&.src=ph&.tok=phVEVVEBQhFiPa_b
Conference Pix (Jeff Keim)
http://pg.photos.yahoo.com/ph/iona_m/album?.dir=/57be&.src=ph&.tok=phQQTUEBZ1a.p4Xy
Universal Solvent: "Blue Elf Magick": Still frames and Hyperdelic animation of Io digital fine art and pix from Albert Hoffman 100th B-day party, Basel, Switzerland. Io collabo with electronic artist Philip Wood, France. Music: Plastic Ono Band, "Do the Oz".

12/2005
NEW WEBSITE: THE PHOTONIC HUMAN
From the Heart of Darkness springs the Light, and we are That. Virtual Photon Fluctuation is the Source of the photons that form and sustain our Being. We are truly Light Beings: Homo Lumen. We literally inhabit and embody a Temple of Living Light, which is interconnected with the deepest level of Cosmos. We are shiny Diamonds of Rainbow Light. We are made in the Images of that Brilliance. Shine On!
In the Effulgence of its Brilliance.
http://photonichuman.50megs.com

11/2005
NEW SITE: WISDOM CENTER
http://wisdomcenter.50megs.com

10/2005
NEW WEBSITE: KABBALAH LUMINATA
As a digital artist I paint with LIGHT; as a Qabalist I practice in the
Temple of Living Light. Recently discontent with static and
Flash imagery alone, I have begun venturing into the world
of filmmaking. Come see some of the art frames I have prepared
for animation at my new Kabbalah Luminata Portal at
http://kabbalahluminata.50megs.com

9/2005
PUBLISHING Iona's painting "The Diamond Body",
plus commentary in Science-Art art book;
see http://www.science-art.com.au/ and http://science-art-usa.50megs.com
THE TRUE MEANING OF THE DAVINCI CODE
By Robert Pope; ISBN 0-9577784-7-3 (155 pgs)
Science-Art Research Centre of Australia, Inc., 2005
By adhering to a mechanistic worldview, Western civilization is on a path to extinction, says Science-Art philosopher Robert Pope. The ancient knowledge passed on by the Greeks upheld a survival science, a "Savior science" that was misinterpreted by Leonardo Ad Vinci but was privately understood by Isaac Newton. In response to Dan Brown's The da Vinci Code, Pope hopes to set the record straight by returning to the atomistic philosophy of the ancient Greek scholars such as Plato and Philo. Plato's worldview is much more akin to a holographic reality, Pope argues. The "true meaning of the code", he suggests, relates to atomic movement creating evolutionary wisdom, and he points out some classic examples of Renaissance art that communicate this truth.

ART WRITING Jungian Psychology Cut-Up ESSAY on artist
GENESIS P-ORRIDGE: PandroGENy: A Love Story of Gender Reunion
~The Yab-Yummy Way of Imagination.
http://ionamiller.chaosmagic.com/catalog.html

"The artist is not a person endowed with free will who seeks his own ends, but one who allows art to realize its purposes through him. As a human being he may have moods and a will and personal aims, but as an artist he is 'man' in a higher sense - he is 'collective man,' a vehicle and molder of the unconscious psychic life of mankind." (Carl Jung, Psychology and Literature, 1930)

PORTRAIT Animated portrait of Iona by international electronic artist in Paris, Philip Wood:
http://www.sign69.com/medialounge/space543.html


Coming Attractions:
* Travelling road show with Iona on Quantum Biofeedback, Lorin Kiely on Top Down Yoga, Mark Comings on plenum physics, and cosmic comic Swami Beyondananda, opening at Alex Grey's CoSM in NYC.

* MODERN ALCHEMIST in Greek trans. from Bolero Pub. www.bolero.gr

* VIDEO HYPNOSIS DVD from Temple of Living Light Productions, with brain drivers for Alpha and Theta. Next: "MOODIES" based on consciousness journeys. Soon: "VIRTUAL KABBALAH", digital pathworking.

* BOOK HEARTSTRINGS: NONLOCAL HEALING is both a co-authored book and series of articles in the works with a Miami Psychiatrist, Neurologist and distance healer, Marshall F. Gilula, M.D. Groundbreaking Experiments with quantum biofeedback software and hardware.
http://heartstringsbook.50megs.com
http://cyberdoctv.com

* BOOK Also coming, BEYOND MK ULTRA, co-authored with Charles Stone, Chief Deputy to Dr. Carl Schleicher in Mankind Research Foundation. After his military career in psiops, Schleicher opened Mankind Research Unlimited, a parapsychology and alt.healing SRI or IONS type thinktank. In the 1980s, he was exposed as the creator of the deployable human cyborg – a Manchurian Candidate, and is the likely model of the X-Files "Cigarette Man". My ex-husband physicist Richard Miller worked as his NW Regional Director of MRU after he published "Holographic Concept of Reality" (with Stanley Krippner) in 1973 – long before anyone else. This is the inside track. See "Getting Blood from a Stone"
http://tigernews2005.50megs.com/photo2.html
http://tigernews2005.50megs.com/photo3.html

Also soon:
* BOOK The release of Iona's interview in Zora Von Burden's THE LUX ARTILLERY: Exceptional Underground Women
http://theluxartillery.chaosmagic.com



ESSAY DIGITAL CYMATICS Wall Text:
http://ionamiller.50megs.com/catalog.html

Mandala ANIMAtions ~
Custom animations suitable for large screens for Music, Fashion, Meditation, and Lecture Events
http://onenationundergods.com/mandala.html


NEW 6/2005: BIOPHYSICS Portal
http://biophysics.50megs.com

___________________________________________________
ARCHIVES & IONATOPIA PORTALS 2005:

IONATOPIA 2006
http://ionatopia.50megs.com

THE IONASPHERE: COLLECTED WORKS 2000
http://ionamiller.org

2005 ART UPDATES
http://ionamiller.50megs.com

2005 GENERAL IO UPDATES PORTAL
http://ionamiller.chaosmagic.com

FANSITES 2005
TRIBE Public URL: http://ionaisthebomb.tribe.net
BLOG: http://people.tribe.net/ionamiller
BLOG: http://www.myspace.com/ionamiller

SUBCUTANEOUS UPDATE PAGE 2005
http://www.subcutaneous.org/Iona.html

LUX ARTILLERY ART BOOK 2005
http://theluxartillery.chaosmagic.com

SYNERGETIC QABALA PORTAL 2005
http://synergeticqabala.iwarp.com

FUTURE SCIENCE PORTAL
http://futurescience.iwarp.com

CREATIVITY PORTAL
http://creativitiveprocess.iwarp.com

THE MODERN ALCHEMIST BOOK
http://themodernalchemist.iwarp.com

EMERGENT HEALING PARADIGM PORTAL
http://emergenthealing.50megs.com

SCIENCE ART USA PORTAL
http://science-art-usa.50megs.com

CHAOSOPHY JOURNAL PORTAL
http://chaosophy.50megs.com

EDGEWORKS HYPNOSIS PORTAL
http://edgeworkshypnosis.50megs.com

MYTHIC LIVING PORTAL Pantheon Book
http://mythicliving.chaosmagic.com

NEW 6/2005: BIOPHYSICS Portal
http://biophysics.50megs.com

SACRED GEOMETRY
http://sacredgeometry.50megs.com



THE MAGICAL & RITUAL USE OF PERFUMES book
http://magicalperfume.chaosmagic.com

ART ARTICLES ~ ARCHIVE
What Inspires Me http://ionamiller.50megs.com/about.html
Digital Cymatics: http://ionamiller.50megs.com/catalog.html
Iona paintings Animated: http://www.onenationundergods.com/iona.html
Cyberotica Art Manifesto: http://www.onenationundergods.com/statement.html
Edge Artists as Strange Attractors: http://www.subcutaneous.org/edge.html
Random Order Revisited: http://www.theesecondcouming.com/random.html
History of Digital Art 101: http://theesecondcouming.com/digital.html
Media Ecology: http://theesecondcouming.com/backgrounds.html
Lydia Lunch: Beyond the Pale: http://www.subcutaneous.org/lunch.html
PandroGENy: Genesis P-Orridge: http://ionamiller.chaosmagic.com/catalog.html
http://gartelmiami.50megs.com
http://gartelmiamipbiff.50megs.com
http://gartelindia.50megs.com


buy the book
"THE MODERN ALCHEMIST:
A Guide to Personal Transformation"
IS BACK IN PRINT FROM IONA
$14.95 + $4.50 S&H for single book; Paypal at
http://www.nwbotanicals.org/books/modernalchemist/modernalchemist.htm
[coming soon in Greek from Bolero Publications, Athens]

About the author: Trandisciplinarian Iona Miller is a consultant, writer, hypnotherapist and multimedia artist doing groundbreaking work on the fusion of chaos theory and emergent paradigm shift in experiential psychotherapy, new physics, biophysics, philosophy, cosmology, medicine, creativity, art, qabalah, magick, metaphysics, and society. See her annual CHAOSOPHY JOURNAL at homepage http://ionamiller.org Also visit 2006 UPDATES at http://ionatopia.50megs.com and ARTLINKS at http://ionamiller.weebly.com